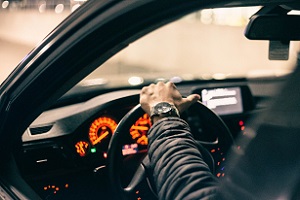 You haven't had an accident in years, but you still pay for insurance…wouldn't it be nice to get something back for a change?

Or say you do get in an accident on top of paying a deductible… your rates could go up

Now there is Your Choice Auto offered by The Keller Agency. It rewards your safe driving or forgives an accident - starting the day you sign up

We can also provide a coverage checkup for your home, motorcycle or business insurance

Car insurance is about more than just cars. It's about protecting yourself from major financial setbacks. It's about protecting your income and your assets.

What if your legal liability exceeds your policy limits?
Could a lawsuit jeopardize your lifestyle?

Accidents happen and lawsuits sometimes follow. Do you have the right coverage? Sit down with a professional advisor at the Keller agency to find out - the right coverage can make all the difference.
Your Choice Auto

The Keller agency offers safe driving and more protection for your rates just in case something does happen.
1. ACCIDENT FORGIVENESS
If you get into an accident, Accident Forgiveness can help keep your rates from going up just because of it starting the day you sign up.
2. DEDUCTIBLE REWARDS
You'll get an immediate $100 off your deductible the day you sign up. Then you'll get $100 off for each additional year you don't have an accident - up to $500 total.
3. SAFE DRIVING BONUS
Now you can get up to 5% off your renewal bill for every 6 months you avoid a crash.
4. NEW CAR REPLACEMENT
For an additional premium, New Car Replacement can help protect your new car so that if it gets totaled within the first three model years, you can get a new car.

Here are a few discount we offer:

Discounts
Easy Pay Plan (Discount not available in every state)
Safe Driver Discount
Discount for multi-policy
Senior Adult Discounts
Good Student Discount
New Car and/or Economy Car Discounts

Bodily Injury Liability

If you cause an accident and people are hurt, you could be held legally responsible for medical costs for everyone involved. Liability coverage can help shield you from losing your home, your savings and investments, or having your wages garnished to pay for the injured person's medical care, loss of income, or pain and suffering.

Property Damage Liability

If you cause an accident and damage another person's car or their property, you could be held legally responsible for repair or replacement costs. The average cost for a new vehicle is $28,400. What if you hit a luxury car that costs twice that amount, cause a pile-up or run into a storefront? The state minimum is: per occurrence. Given all the possibilities, is that enough?

Uninsured/Underinsured Motorist

Most states require that drivers have insurance, but not everyone obeys the law. If a driver with minimum or no insurance coverage runs into you, you could be left paying more out of your own pocket for injuries to you and your passengers.

Your current coverage limit: per person/ per occurrence
Covering your car

Collision/Comprehensive
Collision coverage pays for damage to your car if you collide with another car or something else, such as a tree or light pole. Comprehensive coverage generally pays for damage to your car caused by something other than a collision, such as theft or storm damage.